Food Skills Programs foster community by bringing people of all cultures and abilities together through healthy food. Programs are fun, supportive spaces where people learn and develop vital skills that can help to make the most of a limited food budget. Foundational programs teach basic nutrition, meal planning, foodsafe, seasonal eating and preservation techniques. We also work to develop and support participant-led programs that celebrate the wealth of experience, skills and talent that our members bring to our community. Through these leadership opportunities, programs are grounded in lived experience and feature everything from adaptive cooking techniques to cuisine from around the world. 

We just moved and our organization is in the process of building a commercial kitchen at our new home! Until construction is complete, Food Skills Programs include:
Join a live cooking class from the comfort of your own home!
Registrants receive a kit complete with ingredients and recipes and tune in online through Zoom to cook alongside facilitators. Virtual Cooking Programs cycle between foundational skills, seasonal themes and participant-led programs.
Past program themes have included Heart-Healthy Fish, Anti-Inflammatory Herbs and Spices, North African Lunch, Family Friendly Dinners and Meal Planning for One.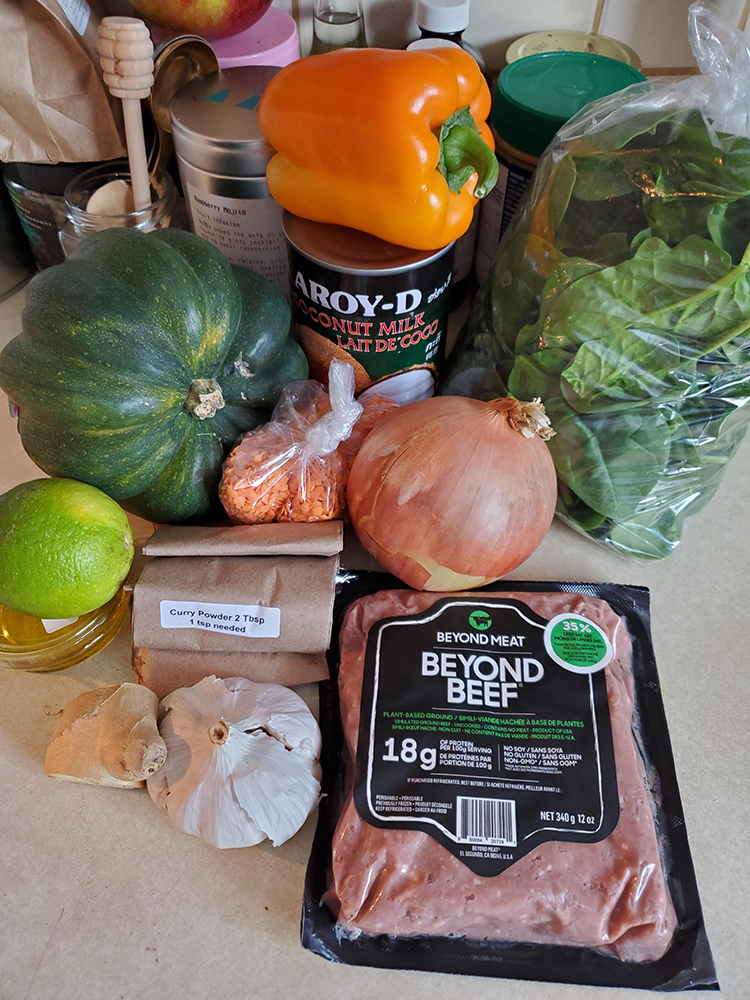 Our team assembles and distributes hundreds of seasonally inspired Meal Kits throughout the year. Kits include printed recipes, cooking tips, all the ingredients necessary to make a healthy meal at home. We focus on nutritious recipes and that can be made with minimal cooking equipment, that can be made by people with varied levels of cooking experience. Kits easily adapt to accommodate for food allergies and dietary restrictions.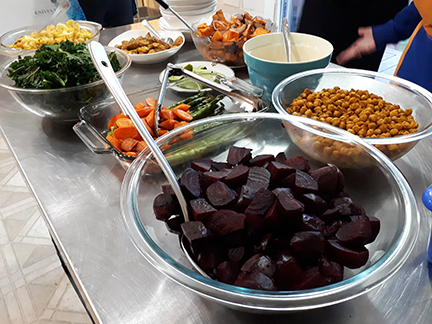 This foundational cooking program offers one-on-one mentorship for participants who experience multiple barriers to healthy eating at home. The program structure and lesson plans are designed through discussion and initial planning sessions and that identify the key goals and learning outcomes for each participant. Sessions can focus on developing accessible cooking spaces and practicing to using adaptive kitchen equipment, or developing a collection of recipes that work for an individual's unique dietary restrictions.
Through the Kitchen Basics program, participants collaborate with their volunteer Kitchen Lead to build independence and confidence in the kitchen while achieving goals to promote health.
COOKING VIdeos & Recipe Sharing
We create food skills education and cooking videos whenever new ingredients or exciting new garden harvests arrive at The Kitchen. Videos and recipes are shared through our monthly member emails and posted on our website.
IMPORTANT NOTE:

EFFECTIVE JUNE 1,2023, WE ARE NOT REGISTERING NEW PARTICIPANTS FOR OUR PROGRAMS UNTIL FURTHER NOTICE. LEARN MORE.
STEP 1:
Register to Be a member
Regardless of whether you want to sign up for a program or become a volunteer, the first step is to register as a member. 
Becoming a member is a simple process. 
Visit us in person during hours of operation.
Review and agree to abide by our member code of conduct.
Fill out a short membership form. No ID or proof of income is required. 
As a member, you are part of our community. You can access programs and services, volunteer, vote in elections and help to inform our work!
STEP 2:
SIGN up FOR A PROGRAM
As a registered member of the Kitchen, you are welcome to access any program and service we offer.
Program information and schedules are shared through monthly member emails and in person at our main location. You can call us too!  
To sign up for a specific program or service, simply contact our team. 
If a program is full, we will let you know when a space becomes available.